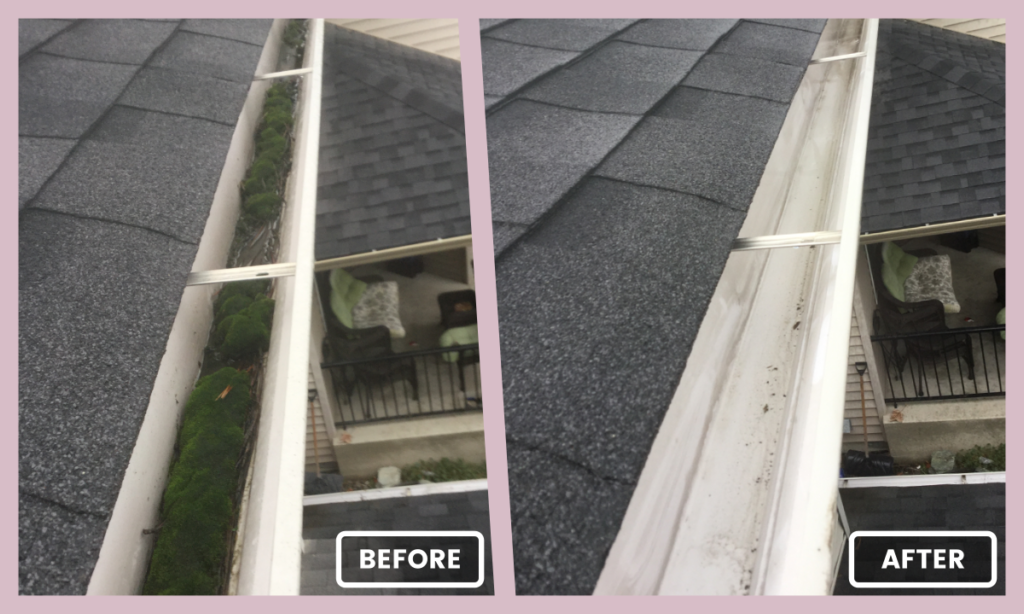 Gutter cleaning should be a regular part of overall home maintenance because leaves and other debris accumulate inside them all year round. This presents a constant challenge that requires immediate removal because it doesn't take much debris to clog the gutters. To sustain your gutters and downspouts' peak level of efficiency, it is recommended that you clean the gutters and downspouts at least twice in a year. You might also need to clean them as often as they get clogged.
Depending on where you live and the number of trees near your home ,March is the perfect month to start your annual gutter maintenance, after the bitter cold winter. Some areas may however still be covered with snow or ice, and it is important to keep an eye for signs of potential flooding or water damage. Eavestroughs are the first line of defense for keeping your home dry and free from mold.  Ensure that you regularly remove snow to clear the gutters and downspouts of the spring thaw.
In April, you expect the rains to start. Cleaning the gutters in early spring will again prepare it for directing the water brought in by the spring rains.
Once in June, after the spring seedlings and debris have fallen from the trees ensure your gutters are working at peak efficiency during summer.
We recommend cleaning eavestroughs in early fall, middle fall, and end of fall for the best results. The reason for this is because in fall, the leaves will still be dry and easier to remove. Additionally, when the precipitation occurs, water will flow freely through the gutter and into the down spout ensuring little or no damage to the gutters.
Cleaning of gutters at the right time can help prolong its life and minimize other damages.
Final Thoughts:
Cleaning the gutters is a time consuming and physically challenging task. If you do not have the time nor the inclination to carry a ladder around your home cleaning out the gutters, you should consider obtaining the services of an experienced, professional gutter cleaner who is insured and bonded, to do the job for you. (All Clean Property Services - Gutter Cleaning).