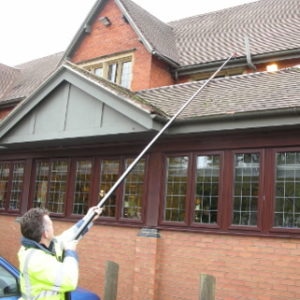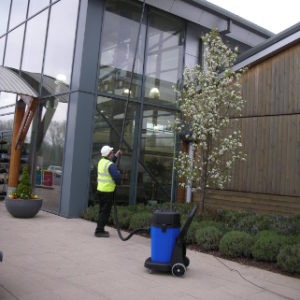 Safety It is naturally dangerous to climb on to the roof to clean or repair your gutters. Statistics show that more than 40 000 people are injured annually due to a fall from a ladder. For your own safety, it is smart to hire a professional contractor to get the job done safely.
Money Trying to save a few dollars by thinking that, 'I can clean it myself', could turn out to being a very costly mistake. You risk finding a wasp's nest or even falling accidentally. Hiring a professional gutter cleaning company could save you a lot of money.
Time & Efficiency Though you could have makeshift tools and a ladder, you may not be able to reach all areas of the eaves trough. A professional gutter cleaning company will do a thorough job of cleaning and will not leave any area unattended. Professional gutter contractors like All Clean Property Services have the tools, knowledge, and expertise to properly clean your gutters in no time.
Peace of mind Once you hire a professional eavestrough cleaning company to thoroughly clean your gutters, you do not have to worry about water or snow causing structural damage to your home
Convenience It is very easy to book an appointment and schedule a gutter cleaning job. Simply call or go online to get a free quote, decide, and have your gutters cleaned on the same day. It's a lot more convenient than climbing a shaky ladder and trying to reach for the roof.