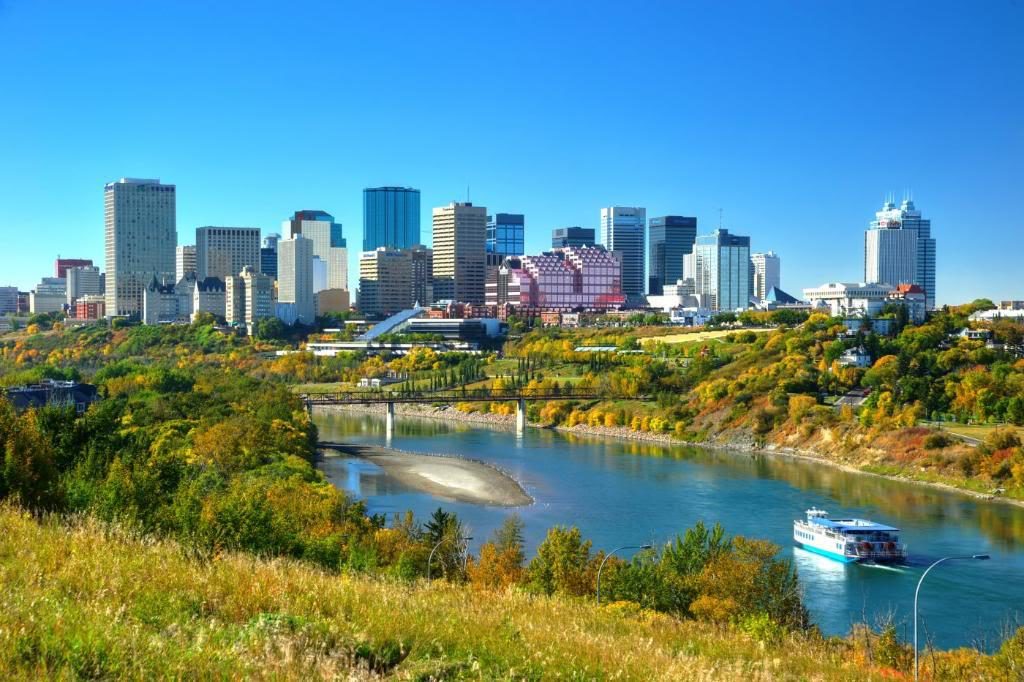 We at All Clean Property Services serve well over 1000+ households in the Edmonton, St. Albert and Sherwood Park areas with regards to their residential and commercial window cleaning. Most people who visit this website know our thoughts and feelings on all things "window cleaning", and they often ask us who are some of the other cleaners and competitors we have in the area.
Below is a list of some of the companies (in no particular order) that have a solid window cleaning history in the Edmonton area:
Heights Residential:

Having been around for years. The company cleans windows, eaves troughs and does pressure washing as well.

Men In Kilts

:

Are a franchised business, but are locally owned and operated. They have cleaned

hundreds of windows in Edmonton.

Capital Windows & Snow:

They are an Edmonton based window washing and snow removal company.Its owners have a collective 14 years of service in the industry.

.

Student Suds:

Another staple of the Edmonton window cleaning market over the years, Student Suds specializes in residential cleaning services.

Shack Shine:

They too serve the Edmonton area and they offer interior and exterior window washing,gutter cleaning,surface,power and house washing services.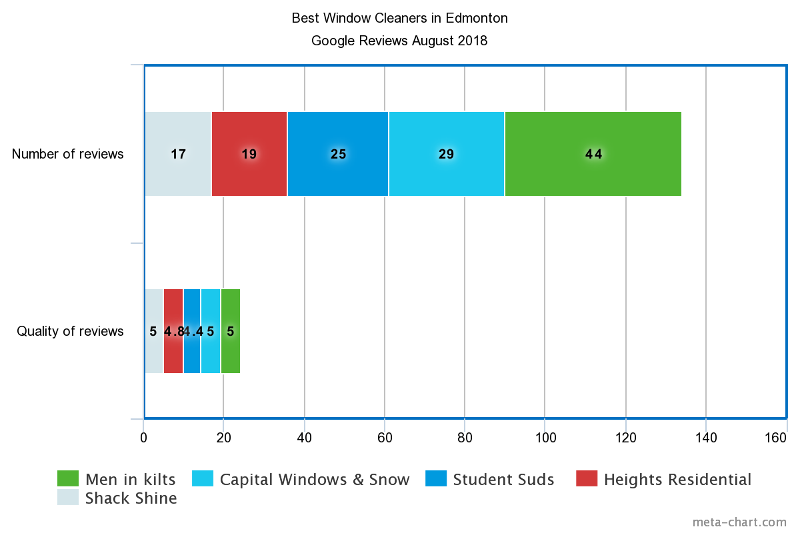 You can also check Best In Edmonton, and Three Best Rated for a second opinion. They handpick the Top 3 Edmonton Window Cleaners based on a 50 point inspection criteria. The criteria includes everything from checking reputation, history, complaints, local reviews, nearness, satisfaction, trust, cost to the general excellence.
We also thought you may like to take a look at this great resource: 
6 Reasons Why Window Cleaning Is Important
Also, here are some more resources to help you select a reputable window cleaning company: 
7 Questions to Ask Before You Hire a Window Cleaning Company
7 Reasons Why You Should Consider All Clean (ACPS) For Window Cleaning In Edmonton & Kelowna

Finally, we thought you'd like to know about our Window Cleaning Services. We pride ourselves on providing an awesome customer experience to our customers.
Click here to book a service!
Update 2018/08/19, 07:08 PM MDT: This article initially had Gord's Window Cleaning and West Edmonton Window Cleaning. As of today, these two have been replaced with Capital Windows & Snow and Shack Shine. We have also added a graph to show the number of reviews against the service ratings.
Update 2020/03/09, 01:48 PM MDT: Added recognition by Best In Edmonton, a consumer research and reviews company, as the top all-round window cleaning provider in Edmonton.