The 5 Critical Questions To Ask A Window Cleaner BEFORE You Invite Them Into Your Home
Residential Window Cleaning In Edmonton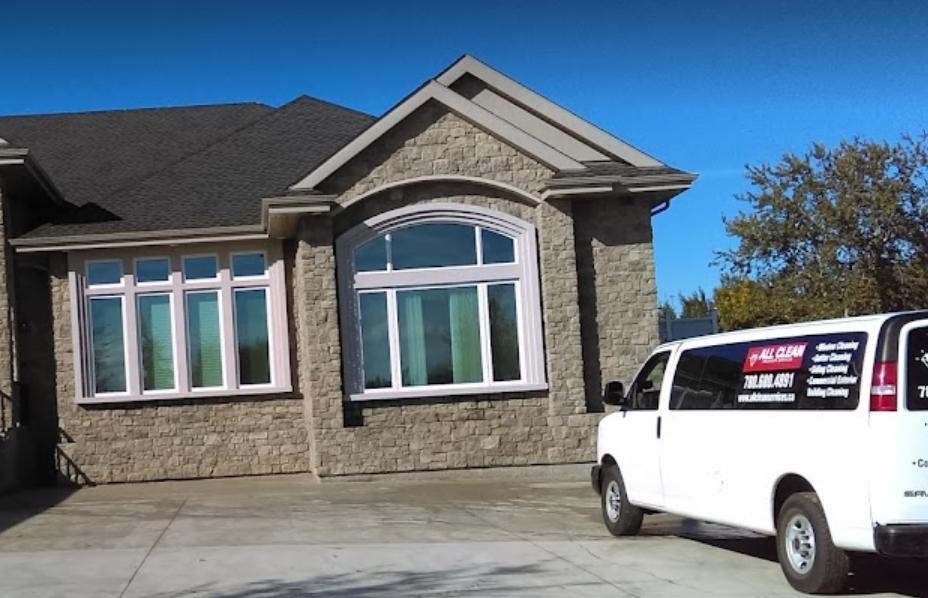 You want your windows cleaned or any other part of your house but at the back of your mind, you are wondering if you can trust this technician/company into your home.
To address this concern, here are five (5) critical questions to ask or research before you invite any window cleaning company into your home.
Ask: Do you have any formal training? All Clean Property Services' Service Experts go through a 76 pt. certified training checklist for the services we offer and are awarded a Certificate of Excellence at approved completion. You can see our certificates and 76 pt. Technician Leader Board on the wall at our office.

Ask: How long have you been in business? It takes time, and experience to build a reputable and solid business. Knowledge and insight learned from experience are what makes one company better than another. All Clean Property Services has been in business since 2014! And every day we strive to be better.

Ask: Can I see your references? If a cleaning company has been in business for any period of time, and they do quality work, they should be able to provide you with references from their satisfied clients.

Ask: Do you offer a money back guarantee? If the answer to this question is anything other than a resounding YES, you may be in for problems. Why should you do business with a company that won't guarantee their work?

Ask: Do you have insurance? If the answer to this question is anything other than a YES, run! All kidding aside, this is a VERY important question. Whatever you do, do not have an uninsured cleaner perform any type of service for you – this includes general liability, worker's compensation, and bonding. It may save you money at first, but the first time there's an accident you could be left holding the bag.
By asking these five questions, you will know whether you're dealing with an honest and ethical company or not. If you don't feel comfortable with the answers you receive, DO NOT hire that company. Find a company that can answer these questions to your satisfaction.
Our company has been dedicated to helping homeowners get the highest return from their home services cleaning investment since 2014. This is achieved through our unique process of consumer education. As a result of this process, over 5,000 of the area's most discriminating homeowners (including local and national celebrities and people of prominence) now use our services annually and we are recommended by many local Retailers and Realtors.
Because of the above, we stay busy and will soon be booked up, so CALL NOW. 825-343-3394
Related Articles
How much does it cost to clean all windows in a house in Edmonton, Alberta?
Residential Window Cleaning in Edmonton