Get clear views and warmth of the sunshine in spring and summer with All Clean Property Services.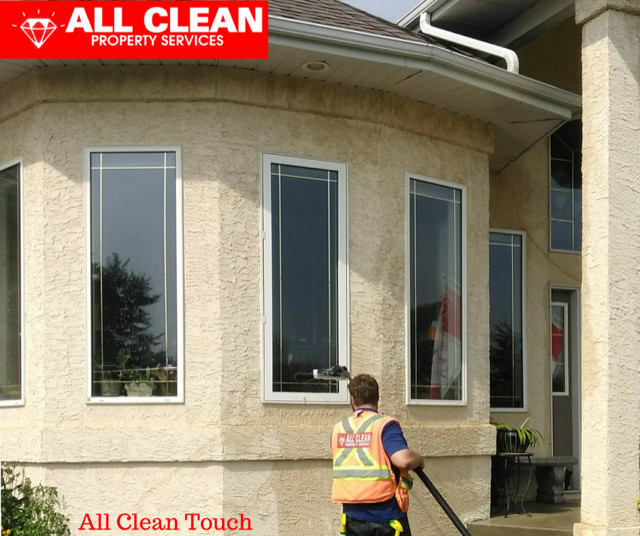 Whether you are cleaning your windows as part of your regular house maintenance or you have friends and family coming to your home for barbeque, the time, skill and effort required to clean your windows can be taxing. It doesn't have to be that way.
By relying on All Clean Property Services, your window cleaning experience will be easy, time saving and will give you the much desired peace of mind knowing that professionals are in charge.
All Clean Property Services has been cleaning windows, gutters and the whole exterior of homes since 2014. We are reliable, professional and meticulous. We make booking your window cleaning or other exterior house washing services easy by simply requesting for the quote, getting the estimate within 24 hours and scheduling the job on the date that perfectly suits you.
Here is what some of our customers had to say about our services:
"One word….Amazing! Great website allowed me to request a quote….and within 2 hours they had drove by and had a look and provided me with an email quote and a date and time when they could do it….."The next day!!! "Amazing. Even on a holiday! ," Todd Saunders one of our satisfied customers. He continues to say, "I will be calling them next year! You should too!!!"
Once you have scheduled your window cleaning, relax and mark this activity as done.
"The All Clean team were amazing. They made our windows look like new. They not only cleaned the windows but also the screens .They are the best in town. I am very satisfied with their work and were detail oriented and took their time. I highly recommend them," said Shikha TerBerg, another satisfied customers.
In addition to providing window cleaning services, All Clean Property Services also offers gutter cleaning, siding cleaning, deck and driveway cleaning and many more house cleaning services.
Whatever your cleaning needs are, chances are All Clean Property Services can help you solve them. All you need to do is contact us and request for quote.