It depends on the size of your house and many other factors.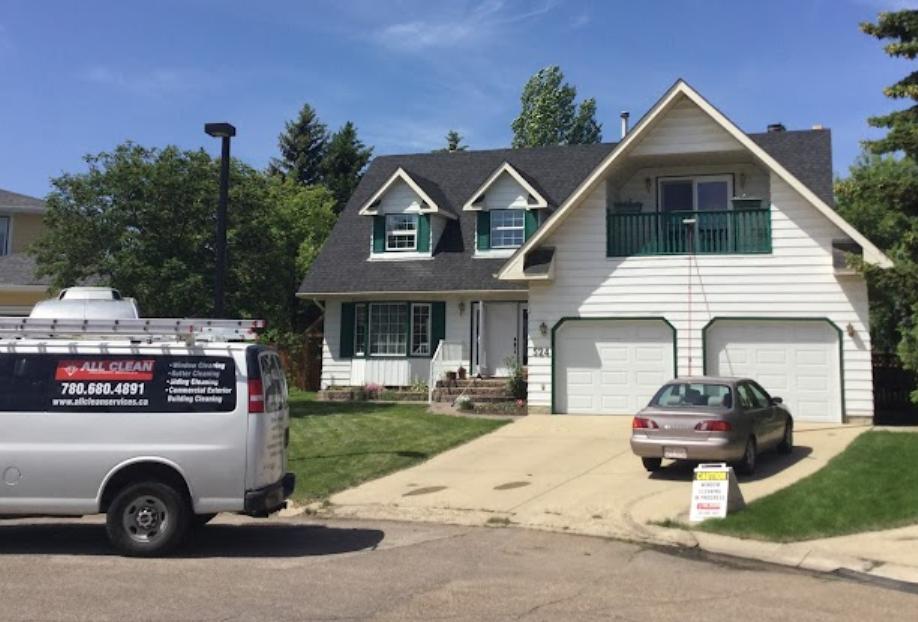 Window Cleaning in Edmonton
However, the quick answer is that most professional window cleaners in Edmonton will charge as follows:
Small Bungalow - From $197
Medium Bungalow - From $217
Large Bungalow - From $247
Small Two Storey - From $267
Medium Two Storey - From $297
Large Two/Three Storey - From $397
X Large Homes 3500sqft - May visit home to give quote
What are these factors that will affect the final price?
Number of panes: When giving a quote, most professional window cleaners count the number of window panes or glasses. You could have three window panes on one big window frames. Typically, they will charge from $7 a pane depending again on the size of the pane.

Interior or Exterior windows: The cost for cleaning the inside window is usually the same as the cost of cleaning the outside because the number of panes is the same. Some houses may have glass on the stair railings, and this will be additionally charged. When you bundle the inside cleaning with the outside cleaning you may get discounts. Ask.

Screens: Cleaning the screens are charged at around $2 per screen. At All Clean Property Services, we clean the screens for FREE.

Post construction or Regular routine cleaning: Post construction window cleaning will be slightly higher because the cleaners may have to remove paint or stucco from the windows. They may also have to clean the ledges and sills.

Terrain of the house: The difficulty of cleaning the windows because of the location of the house may also affect the final cost. If your house is on a hill and some windows are not easy to access, you may need rope access or other specialized techniques to clean those windows. This will affect the cost of cleaning them.

In city or out in an acreage: If your house is out of the city and the window cleaner will most probably add some fuel or transport fee to the final cost.

Individual or Group (With neighbours or Friends): It is always a good idea to partner with your neighbours and you could get a group discount as opposed to if you clean your house only.
As you can see, there are many variables, and when someone receives a quote from our All Clean Property Services, we thoroughly explain each factor to educate the homeowner on the benefits and help you make an informed and intelligent decision.
Because of this, we stay busy and will soon be booked up, so CALL NOW. 825-343-3394
Related Articles